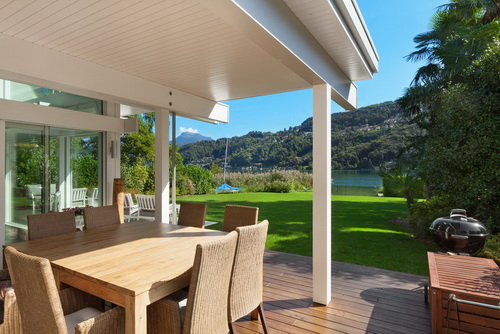 Beauty and Comfort in Patios
Looking for an easy way to add to your home's value, while adding to your family's comfort and enjoyment? Create an outdoor area to relax, unwind and entertain.
All of our covers are durable and maintenance free constructed of aluminum and galvanized steel for added strength and durability. You receive the highest quality for the best value. We offer patio covers offers with the perfect blend of strength and modern design elements to compliment your home and expand your outdoor living area. Once installed your patio cover is maintenance free and requires no upkeep. We specialize in customizing our patio covers with the design and feel that makes it look part of the home. Call us today and let our expert staff start designing your custom patio in Central and Southern California today!
We are committed to quality
Our senior management team has decades of combined experience in specifying and installing on patio covers in Central and Southern California. We are a full-service roofing company committed to providing the highest quality materials installed by trained technicians on each and every product, regardless of size. Our sales, consulting, and estimating personnel have extensive knowledge and years of experience in the roofing industry. Additionally, we possess the ability to determine application, specifications, and system requirements for all roofing systems we specify.