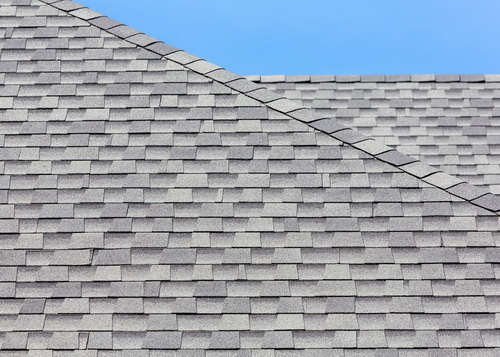 Of all the roofing material on the market today, asphalt composition shingles are hands down the most popular. We can install, replace, or repair your shingleroof and keep your home looking great all year long.
Features and Benefits
Shingles are constructed from a combination of paper, fiberglass, and asphalt. They're then attached to wood decking or underlayment with industrial grade adhesive. Shingles are environmentally safe and easy to install and replace. They are also a very affordable option compared to other types of roofing. On average, shingles can last anywhere from 20-30 years. They're gritty surface, and organic design makes them appealing to homeowners in Central and Southern California.
Professional Shingle Installation
Our knowledgeable technicians can help you with complete installation service from start to finish. We can remove away your old roofing material, make any necessary repairs or adjustments, and then lay down a crisp layer of new shingles that will last you another two decades. Our service is quick and easy. We'll get the job done in no time!
We are committed to quality
Our senior management team has decades of combined experience in specifying and installing on residential shingle roofs in Central and Southern California. We are a full-service roofing company committed to providing the highest quality materials installed by trained technicians on each and every product, regardless of size. Our sales, consulting, and estimating personnel have extensive knowledge and years of experience in the roofing industry. Additionally, we possess the ability to determine application, specifications, and system requirements for all roofing systems we specify.